Payday loan relief is a serious issue that affects many people. It is difficult to understand the best options for dealing with a large payday loan debt, as numerous choices are available, and each person's situation varies significantly. Understanding the debt cycle associated with payday loans can help determine the best action.
The following content sets out to help people struggling with payday loans make informed decisions about their future financial security by providing a comprehensive overview of all viable avenues for obtaining relief. Read on.
What Is Loan Relief?
Relief is constantly nowhere in sight for anyone facing the financial burden of a payday loan. Payday loans are short-term, unsecured cash advances with high-interest rates and fees that quickly trap borrowers in an endless cycle of debt. This cycle is often referred to as the debt cycle. One in five households has taken out a payday loan within the past five years, according to Pew Charitable Trusts.
There are ways to get off the fast-moving treadmill and into a more stable situation. Loan relief options such as debt consolidation loan or refinancing help reduce monthly payments while decreasing overall costs over time by reducing interest rates.
Certain states offer special laws designed specifically for payday loan borrowers, which provide extra protections against predatory lenders. These include capping certain fees and limiting how much money is borrowed at once.
Payday loan borrowers in an unsustainable financial situation should research their options carefully before deciding on repayment plans. It is probable to turn what feels like a futile challenge into a manageable one. Consider applying for a debt consolidation loan or consult a credit counseling agency or a legal assistance group for guidance as you plot your debt independence from high-interest debts.
Is Loan Relief Legal?
Payday loan debtors interested in loan repayment mostly think their options are legal. They must understand the legal implications of obtaining loan relief and the advantages of certain risks. Debt relief options entail various strategies and services that help individuals manage their debts more effectively, such as renegotiation with lenders or consolidation of loans into one payment.
First, a reputable lender should be chosen when seeking assistance from a third-party entity to alleviate financial hardship. It assures the contract between parties is legally binding and all stated terms are adhered to by both sides.
Second, other fees are associated with certain debt relief options that must be considered before signing agreements. It includes taxes or debt management plans, which require strict compliance on behalf of the borrower.
Specific state laws regulate different aspects of payday lending, including caps on interest rates and repayment schedules; understanding local regulations helps borrowers determine if they are eligible for specific types of loan relief programs.
Taking control of your finances requires thorough investigation, planning, and paying attention to the legalities of payday loans and related services. Anyone looking to get a cash loan or use a service to consolidate their debt must first believe in all their options. Knowing what options are available and familiarizing yourself with relevant legislation secure sound decisions are made while protecting your rights as a borrower.
Benefits Of Loan Relief
A stitch in time saves nine. The importance of debt relief program and their benefits to individuals, businesses, and organizations resonates with the wise adage. Debt relief program offers a way out for people burdened by debt they no longer manage independently. The main goal is to reduce or eliminate the amount owed while maintaining an amicable relationship with creditors.
The following are key advantages associated with debt relief program.
Improved financial stability
It allows borrowers to regain control over their finances and plan adequately for future needs, especially when implementing a consolidation strategy.
Lower payment amounts
Loan consolidation reduces monthly payments, making them more manageable and saving borrowers money in the long run. This can be achieved by submitting a loan application to consolidate multiple debts.
Reduced interest rates
Payday loan relief helps lower overall costs and provides more flexibility regarding repayment terms. The consolidation strategy plays a crucial role in this aspect.
Peace of mind
Debtors have less stress knowing they have taken action toward improving their situation and getting back on track financially by submitting a loan application for consolidation.
Taking advantage of the benefits requires careful study, research into available options, and planning to make today's decisions manageable. Payday loan relief provides a valuable solution for a person struggling with heavy debts, offering a bridge from financial insecurity to security and freedom from worrying about overdue bills.
Loan Relief And Credit Scores
Navigating the process of loan relief is difficult and complex. People contemplating the option need to know how it impacts their credit. There are four key steps to take to assess the impact on one's credit score: obtaining a copy of their credit report, researching lenders or debt settlement companies, selecting an appropriate company for assistance with loan relief, and lastly, reviewing any changes to the credit score once the agreement has been made.
These steps help individuals determine if they opt for loan relief programs as part of their financial plan. Seeking expert advice such as certified financial planners clarifies even if loan relief suits an individual's situation.
It is necessary to note that while many people review loan relief as a way out of overwhelming debt obligations, there still be certain negative repercussions, such as late payments being reported by creditors, which remain visible on one's records for up to seven years. Therefore, research must be done carefully to understand all viable implications.
Each person must regard all available information before deciding when approaching loan relief and its potential effects on one's credit history. Failing to do so leaves them vulnerable to long-term consequences that have otherwise been avoided through proper guidance and preparation beforehand.
Loan Relief Debt Settlement Services
Money troubles be an extremely difficult struggle to overcome. Finding the right loan relief and debt settlement services is needed for people searching for a way out of their financial hardship. Payday loan relief, in particular, requires a comprehensive approach that begins with understanding how credit scores are affected by defaulting on loans and exploring the various options available to help settle debts.
The payday loan system constantly traps consumers into unmanageable payments and interest rates due to a need for adequate information or knowledge about proper budgeting practices. Debt settlement services assist borrowers in managing their obligations while helping them achieve financial freedom through reduced interest rates and lower monthly repayments. It allows individuals to quickly start rebuilding their credit score while still being able to meet daily expenses without the worry of other fees or penalties associated with missed payments.
Debt consolidation companies offer tailored plans that assume individual needs and circumstances, providing realistic solutions to complex problems. After assessing each client's situation, they create an action plan to reduce or eliminate all existing debt within a reasonable timeframe.
Clients are offered guidance on setting up new budgets so future problems are avoided as part of the program. The service comes with peace of mind as customers no longer worry about handling multiple creditors, debt payments, or feeling overwhelmed by escalating balances owed.
Filing for bankruptcy seems like a last resort, but it does not necessarily mean losing everything. The person seeking payday loan relief finds themselves free from overwhelming debt sooner than expected if done correctly, allowing them to move toward greater financial stability and wealth-building opportunities unencumbered by past mistakes. Significantly, one chooses the right company and works diligently on behalf of their clients throughout every step of the process to guarantee maximum benefit when aiming for full repayment satisfaction.
Loan Relief Costs
Ironically, the people struggling with payday loan debt are unaware of how much it costs them. All loans lead to a cycle of debt that becomes increasingly difficult and costly to break out of, according to experts in the field. The costs associated with payday loan relief must be carefully intended when deciding to pursue financial help.
They come at varying cost levels though there are many potential sources for obtaining guidance and assistance, both monetary and non-monetary. For example, credit counseling services are free or low-cost. However, intensive options such as debt settlement plans require significant fees upfront before any actual work on behalf of the client has been done. Many companies offer short-term loans, potentially providing a reprieve but needing to be paid back over time with interest added. Dealing with unsecured debts may also impact the overall cost of these services.
When weighing the loan relief price, the top concern is determining if the long-term benefit of getting out from under one's debt is worth the initial investment. The effects far outweigh the initial investment due to avoiding continued mounting debt while regaining control over their finances even if an individual feels they cannot afford to pay upfront fees for higher-end solutions. Considering the impact on their loan payments and overall financial well-being is crucial in making this decision.
Loan Relief Customer Service
Regarding payday loan relief, customer service is a key component. It involves assisting with getting out of debt and ensuring that customers remain aware of their rights throughout the loan repayment period. The quality of customer service significantly impacts how successful borrowers are in repaying loans in full and how satisfied they are with the experience overall.
Customer service for payday loan relief focuses on providing clear information about options available to help struggling borrowers get back on track financially. It includes details about payment plans, attainable consolidation or negotiation of terms, and other strategies that benefit individual situations.
Representatives must provide accurate advice and respond promptly to any questions related to the topic. Offering support services such as financial counseling or budgeting guidance proves immensely helpful in helping borrowers regain control over their finances.
Online Features Of Loan Relief
Loan relief provides various online features that help individuals struggling with payday loan debt regain financial stability. The features include:
A user-friendly interface.
Financial management tutorials.
Secure document storage.
Personalized guidance from customer service representatives.
We explore how features assist individuals in managing their payday loans and achieving economic freedom.
User-Friendly Interface
Loan Relief's user interface is designed to be user-friendly, with easy-to-navigate menus and clear instructions. Customers access major loan information with just a few clicks, including payment plans, account balances, and due dates. The platform allows individuals to apply for potential payment plans online, streamlining the application process and saving customers time and effort.
The intuitive design is invaluable for individuals in financial situations who need a concise overview of their debt status. Loan relief empowers individuals to take control of their financial life and make informed decisions about their Loan Terms by giving customers easy access to their loan information.
Financial Management Tutorials
Loan Relief's website provides customers with various tutorials and resources on managing their finances and budget effectively. These resources cover topics such as creating a budget, managing credit card debt, Loan Terms, and saving for the future.
Loan relief helps customers avoid future setbacks due to payday loan debt by promoting financial literacy and offering practical advice on money management. The tutorials encourage individuals to develop good financial habits and create a sustainable financial plan for their financial life.
Secure Document Storage
Loan Relief's platform allows customers to securely store significant financial documents related to payment plans, account balances, and due dates. Individuals easily access their loan information and stay on top of their payment schedules by keeping everything in one place.
Secure document storage is necessary, especially for persons with multiple loans or payment plans. Customers need clarity to ensure they always get all the payments and stay caught up on their loans by keeping track of their financial documents and information.
Personalized Guidance
Loan Relief's customer service representatives are knowledgeable and experienced in helping individuals navigate difficult financial situations. They provide personalized guidance on payment plans, review loan options, and offer more effective financial management strategies.
Personalized guidance is significant for people who feel overwhelmed or need help with their loans. Loan Relief's customer service representatives empower individuals to take control of their financial situation and make informed decisions about their payment plans by offering one-on-one support and advice.
Alternatives To Loan Relief
Research suggests that payday loan relief is more costly than the original loan. The theory is particularly true for individuals who get multiple loans, leading to a debt trap and interest accumulation cycle over time. Other alternatives are less expensive and better suited to long-term financial needs. An alternative loan option can be considered to avoid getting trapped in a vicious debt cycle.
Both short and long-term solutions must be evaluated alongside traditional debt relief choices. Short-term strategies include budgeting or renegotiating payment terms with creditors such as banks or credit unions. Longer-term strategies involve:
Getting low-interest personal loans from family members or friends.
Refinancing existing debts into lower-rate products like home equity lines of credit (HELOCs).
Consolidating multiple debts into one monthly payment through programs offered by nonprofit organizations.
Seeking guidance from qualified professionals such as certified financial advisors.
Opting for a single payment plan by consolidating eligible debts.
Working with a reputable loan relief company to find a suitable single payment plan that addresses all eligible debts efficiently and effectively.
It's needed to weigh all available options carefully to decide what best fits individual circumstances and goals when looking at workable ways to relieve oneself from payday loan debt. Setting up safeguards ahead of time, such as emergency funds and building good credit, help prevent getting stuck in a cycle of debt caused by high-rate loans in the first place.
How To Choose The Right Loan Relief Company
Several factors are assumed when finding the right loan relief company. Evaluating the services offered by each provider is a basic step in making an informed decision. Researching online reviews from other customers and looking into any special offers or discounts help narrow down potential options. Obtaining information about fees associated with the service and understanding what types of loans qualify for the assistance provide valuable insight. It's also important to consider if a credit check is required and how a bad credit history might impact the available options.
Deciding on the best loan relief option depends on individual needs and circumstances. Reviewing all aspects before committing to one provider is decisive, as it has lasting implications. Seeking advice from financial advisors or counselors is beneficial for further clarity when weighing up different solutions. Consumers confidently make decisions that work best for their current position while providing valuable long-term benefits with careful thought.
Struggling with the burden of payday loans? RixLoans is here to provide you with much-needed relief. We offer effective payday loan relief solutions to individuals across various American states, helping you break free from the cycle of debt. Below is a comprehensive list of states where our company is actively providing these services. Take a look to see if your state is on the list, and find the assistance you need to regain control of your finances.
| | | |
| --- | --- | --- |
| AL (Alabama) | AK (Alaska) | AZ (Arizona) |
| AR (Arkansas) | CA (California) | CO (Colorado) |
| CT (Connecticut) | DE (Delaware) | DC (District Of Columbia) |
| FL (Florida) | GA (Georgia) | HI (Hawaii) |
| ID (Idaho) | IL (Illinois) | IN (Indiana) |
| IA (Iowa) | KS (Kansas) | KY (Kentucky) |
| LA (Louisiana) | ME (Maine) | MD (Maryland) |
| MA (Massachusetts) | MI (Michigan) | MN (Minnesota) |
| MS (Mississippi) | MO (Missouri) | MT (Montana) |
| NE (Nebraska) | NV (Nevada) | NH (New Hampshire) |
| NJ (New Jersey) | NM (New Mexico) | NY (New York) |
| NC (North Carolina) | ND (North Dakota) | OH (Ohio) |
| OK (Oklahoma) | OR (Oregon) | PA (Pennsylvania) |
| RI (Rhode Island) | SC (South Carolina) | SD (South Dakota) |
| TN (Tennessee) | TX (Texas) | UT (Utah) |
| VT (Vermont) | VA (Virginia) | WA (Washington) |
| WV (West Virginia) | WI (Wisconsin) | WY (Wyoming) |
States Where You Can Find Payday Loan Relief with RixLoans
Pros And Cons Of Using Loan Relief
The choice to seek loan relief is significant for people drowning in debt and needing assistance returning to normal. Understanding the pros and cons of such a choice is needed before making any decisions.
One potential advantage of using loan relief services is that they negotiate lower interest rates, fees, or monthly payments on behalf of their clients. They reduce the total owed by settling debts through negotiation or filing bankruptcy. Working with a professional company makes it easier to stay organized when dealing with multiple lenders.
On the other hand, potential downsides are associated with loan relief companies. For example, many charge high upfront costs and require ongoing maintenance fees, which add up over time. More money must be given to the lender instead of going toward the principal balance, which costs more than doing it alone in the long run.
Understanding all aspects of working with a loan relief company must be planned before committing to one service provider or another. Those who take the time to research their options properly likely find themselves better equipped to make smart financial choices regarding how best to handle their debt situation moving forward.
Qualifying For Loan Relief
Qualifying for loan relief is difficult for many individuals, especially those struggling financially. Examining one's eligibility is the first step in determining viable payday loan relief. It's an opportunity to get back on track and alleviate financial stress with the right information and guidance.
Understanding individual income versus expenses and any other debts that have already been acquired. The qualification process starts with assessing how much debt is accumulated from payday loans. Payday loan help create an accurate snapshot of total debt and provide clarity when seeking out potential solutions. Once the assessment occurs, individuals begin exploring options for receiving loan relief assistance through programs such as debt consolidation or credit counseling services.
Qualifying for loan relief requires researching various options and understanding what best suits an individual's situation before making any commitments. These methods offer personalized guidance to individuals looking for ways to reduce their overall payment amounts or eliminate certain types of debt by working with creditors directly. They provide educational resources about budgeting and financial literacy topics. Hence, people make more informed decisions regarding their finances in the future.
How To Apply For Loan Relief
Obtaining single loan relief can be life-changing for someone struggling with debt. The guide takes the necessary steps to apply for unsecured loan relief if you are in such a situation.
Gather the necessary paperwork. Before applying for loan relief, you must collect all relevant financial documents, including statements and letters from creditors. The information helps credit counselors assess your current debt situation and advise on the best action for your circumstances.
Contact qualified credit counselors. Contact qualified credit counselors to review your financial situation once you have all the necessary paperwork. These professionals have the experience and knowledge to guide you through the loan relief application process. They advise on options such as a debt management program, filing for bankruptcy, or consolidating debts into one payment plan.
Research loan relief resources. Many online resources specialize in assisting with loan relief applications. These resources include government agencies, nonprofit organizations, and other professionals. Researching and utilizing the resources are invaluable in getting help with paying off debt.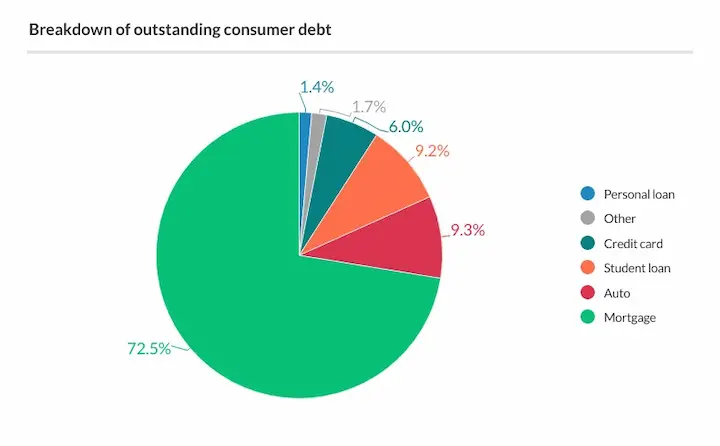 Tips For Using Loan Relief Successfully
Navigating the financial landscape of loan relief is like navigating a minefield; one wrong move and you find yourself in an even worse situation. It's meaningful to understand how best to use the form of assistance effectively. Here are specific tips for using loan relief successfully, like a map leading the way through treacherous terrain, they guide you safely toward your destination:
Certify you have all the necessary documents when applying for loan relief.
It includes identification cards, pay stubs or proof of income, bank statements, and credit reports; each online lender requires different information, so double-check with them beforehand.
Create a budget plan that outlines exactly where your money must go every month, and stick to it.
Setting up affordable payment plans and automatic payments from your bank account helps guarantee everything gets noticed, which leads to unnecessary late fees or charges.
Keep open communication channels with lenders who provide loan relief services.
Many offer repayment plans that help ease the debt burden over time if used correctly.
Individuals facing financial hardship discover pathways back to solvency without drowning deeper into debt by following the steps closely. People in need can take advantage of loan relief options available today to secure their future tomorrow with careful planning and strategic management of finances.
Comparison of Payday Loan Interest Rates with Alternative Lending Options in America
Payday loans are high-risk loans synonymous with predatory lending in America. Borrowers who cannot repay loans much find themselves trapped in a cycle of debt, with interest rates soaring to almost futile levels. The table compares the interest rates of payday loans with other alternative lending options available in America.
| Lending Option | Average Interest Rate | Maximum Interest Rate | Loan Amount Range | Repayment Period |
| --- | --- | --- | --- | --- |
| Payday Loan | 391%-600% | Varies by state | $100-$1,500 | 2 weeks – 5 months |
| Credit Card | 15%-30% | N/A | $500-$10,000 | N/A |
| Debt Management | 8%-10% | N/A | Varies | Varies |
| Personal Loan | 14%-35% | Varies | $1,000-$50,000 | 1-5 years |
| Online Lending | 10%-35% | Varies | $1,000-$50,000 | 1-5 years |
The table compares the average and maximum interest rates, loan amount range, the repayment period for payday loans, and alternative lending options available in America.
Payday loans have the highest interest rates among all the lending options, with an average interest rate of 391%-600%, higher than 600% in certain states. The loan amount range for payday loans is $100-$1,500, with a repayment period ranging from 2 weeks to 5 months.
Credit cards have a lower average interest rate of 15%-30%, with no maximum interest rate. The loan amount range for credit cards is $500-$10,000, with no fixed repayment period.
Debt management programs have an even lower average interest rate of 8%-10%, with no maximum interest rate. The loan amount range and repayment period vary depending on the program and the borrower's situation.
Personal and online lending have a wider loan amount range of $1,000-$50,000 and a longer repayment period of 1-5 years. Personal loans have an average interest rate of 14%-35%. In contrast, online lending has an average interest rate of 10%-35%, which vary depending on the lender and the borrower's creditworthiness.
Payday loans must be studied only as a last resort due to their high-interest rates and short repayment period. Alternative lending options such as credit cards, debt management programs, personal loans, and online lending provide more affordable and flexible solutions for borrowers needing emergency funds or debt consolidation.
Final Thoughts
Payday loan relief offers a viable solution to individuals struggling with debt. Borrowers receive assistance settling their outstanding payments and improving their financial situation through loan relief services. It's fundamental for people looking for assistance to be informed about the option, from understanding the legalities of loan relief to utilizing its numerous advantages. Through careful study and research, borrowers find the right service provider that meets their needs.
Payday loan relief is an effective way out of overwhelming debt. Borrowers make wise decisions regarding their financial health with knowledge of its benefits and how it works. They take control of their finances and save money by finding the best settlement program available. Payday loan relief offers peace of mind from knowing one's debts are managed properly and efficiently.
Frequently Asked Questions
How can I qualify for payday loan relief programs?
You can qualify for payday loan relief by having an outstanding payday loan, being unable to fully repay it, and meeting lender or relief program eligibility criteria based on your income, debts, and credit history.
What are the pros and cons of using payday loan relief services?
Pros are they can negotiate with lenders for reduced or zero interest, extended repayment terms, and principal reduction. Cons are fees for services and no guarantee of results.
Are there government-sponsored payday loan relief options available?
Some government-sponsored options are extended repayment plans and loans from nonprofits that work with the government. However, there are no direct government payday loan forgiveness programs.
How does payday loan consolidation work, and is it a good option for me?
Payday loan consolidation combines multiple payday loans into one new loan with lower monthly payments. It may be good if you qualify and need reduced payments, but can result in higher overall costs.
What steps can I take to avoid needing payday loan relief in the future?
Avoid payday loan debt spirals by borrowing only small amounts for true emergencies, comparing lender options, making payments on time, and finding lower cost alternatives like credit union loans.