How to Apply for a Loan Using Your Smartphone?
You may submit a loan application immediately from your smartphone if you'd rather forego paper and ink. With online loans, you can improve your credit score and manage your credit history more efficiently.
Modern technology has shortened the lending process for those who prefer a paperless method. These days, you may apply for a loan using just your smartphone, thanks to mobile loan applications. Just make sure you have access to your private information.
Mobile Loan Application: What Is It?
You may use your desktop computer browser to apply for a loan at several banks and online lenders. Mobile Banking and mobile banking app options provide more convenience for those without a computer to conduct their loan applications.
You can apply for any loan using a mobile app or web browser on your smartphone or tablet. Various types of loans are available, such as unsecured loans, instant loans, and mobile home loans. The application process is often simple and fast, with loan funds disbursed quickly upon approval. Understanding the loan terms and loan agreement before committing to a loan payment is important.
Mobile loan approval has become increasingly popular as more people turn to their smartphones for online banking and financial services, including applying for credit cards. Most mobile loan apps also conduct credit checks to ensure responsible borrowing practices. So, apply for your loan online today and experience the convenience of a mobile loan app.
With a mobile loan, everything is done digitally from beginning to end. You apply for the loan application form, the business considers your application, and if it is accepted, the loan amounts are disbursed online without requiring a trip to the bank. The loan process has become much more convenient with the presence of Instant loan apps.
Mobile loan lenders offer a variety of purposes for which you may apply for loans in Rixloans using your mobile device:
Personal loan mobile apps allow you to utilize personal loans like an installment loan to cover large expenditures like wedding costs, house renovations, or debt consolidation. Always check personal loan reviews to ensure you're getting the best service.
An auto loan may finance a new or old automobile. You may be able to apply for a loan refinancing using a personal loan app, depending on the lender.
Payday loans are small, short-term consumer loans intended to help you get by until your next payday. Just keep in mind that since payday loans have such high-interest rates, even if you may apply instantly through digital loan apps, you should only use them as a last choice.
When applying for mobile loans, you may encounter some credit score requirements, but lenders usually provide flexible options. Most loan apps also feature automatic payments, making it easier to manage your financial situation. The approval time for these loans is often fast, allowing you to receive funds in real time.
To make the most of mobile loans, provide an accurate email address and ensure you make your payments on time. Additionally, utilize these loans to manage unexpected expenses, such as medical bills, and set automatic loan payments to avoid late fees.
Automobile title loans allow you to get a quick loan in person while using the title of your car as security. You should only use them as a last option, like payday loans.
Can I Apply for a Loan Using My Smartphone Safely in RixLoans?
Although mobile loan online and auto loan mobile app services are practical, there are hazards involved with applying for a loan through your smartphone that you would not encounter at a physical community bank or credit union.
Ensure you comprehend how the app or mobile site works and the bank level security measures the business has to secure your information before applying for a loan. Here are some pointers for choosing and utilizing an app:
Ensure that the banking service offers competitive rates and clearly defines eligibility criteria for mortgage loan, Bad credit loans, and other loan types.
Check for integration with mobile banking platforms and the ability to securely provide bank statements and review payment history.
Look for features such as the ability to Deposit checks using your smart phone and easily track your monthly payment.
Verify their commitment to maintaining up-to-date security patches to safeguard your sensitive information.
Assess your credit status, whether you have excellent credit or bad credit, and ensure the loan offerings cater to your specific needs.
Consider options with flexible credit limits to help with unexpected expenses.
By carefully considering these factors, you can confidently choose the right app for your loan needs and enjoy the convenience of applying for a loan using your smartphone.
Install applications exclusively from reputable sources: Verify that the firm is an authorized lender before downloading an app or applying for a loan on your phone. Check out the Better Business Bureau website to learn more about the lender and its parent firm, read app user reviews, and download the app from a reputable app shop like Apple's App Store or Google Play store. Look for competitive loan options, business loan apps, and gather loan info on their advantages over payday loans.
Before accepting an app's permissions, understand them: Make sure you are okay going ahead after reading the privacy settings before downloading the app. Please ensure you know the information an app needs access to before allowing it. Limit permissions and review the app's privacy settings if you're uncertain. Be cautious about apps with payment requirements and application fees.
Take updates to the operating system: Update your system periodically since they often include security fixes that shield you from online attacks. It helps to streamline the entire process of applying for business loans or accessing loan quotes on your phone.
Don't use public Wi-Fi: Disconnect from public Wi-Fi networks before utilizing your mobile loan website or app. Instead, choose a password-protected network. Keep your bank account statements, transaction history, and credit score improvement tips safe using a secure connection.
Credit score matters: While engaging with Fintech companies and credit companies, also bear in mind your bad credit scores and the importance of improving them. Ensure you understand the annual percentage rate, average interest rates, and evaluate Caliber customers and customer reviews before making decisions.
Consider a brick-and-mortar bank or credit union: If you're unsure about online lenders, don't hesitate to consult a traditional financial institution for more personalized guidance.
Does a Mobile Loan Make Sense?
Applying for a loan on your mobile device could be wise if you need to borrow money. However, weigh these benefits and drawbacks before you submit a loan application.
A loan application may be submitted on the move.
You can apply for a mobile loan anywhere you use a mobile phone, including at home, on a train, and even in a grocery store. The ability to access money fast and the convenience of banking may be helpful.
Con: Comfort with technology is helpful
To apply for a mobile loan, you must be familiar with smartphones. A mobile loan may not be the best option if you have trouble using simple phone features like messaging or taking pictures. Having a certain level of comfort with technology is important.
Pro: Possibility of rate comparison and credit card refinancing
A major concern for those looking to refinance their credit card debt is finding the best rates. With a mobile loan, you can easily compare rates from several conventional banking institutions to find the best credit card refinancing options. You can also avoid credit score dings by discovering options suitable for low credit score persons.
Con: Risk of rate lock extensions
Remember that mobile loan applications may come with rate lock extensions and rate lock extension fees. Ensure that you fully understand the terms and conditions of the standard rate lock extension before proceeding.
Pro: Customer Care Center and easy financial management
A mobile loan offers the advantage of having a Customer Care Center readily available, making it easy to manage your financial details. With a mobile phone online, you can perform basic phone functions, such as checking your balance, paying your bills on time, and even updating your basic details and contact details.
Con: Necessity to provide personal information
To apply for a mobile loan, it is essential to provide personal information, such as monthly income and proof of income. It can be a drawback for those who prefer a more impersonal banking experience.
A mobile loan eliminates the need to go to several bank locations, such as Bay Bank or Bar Harbor Bank & Trust, to get loan estimates. From your phone, you may compare offers from several lenders, like Community Bank Credit Companion or Lending Club. By using your Aadhaar Card for identity verification and incorporating instant-issue debit card options, you may get a loan that best suits your requirements at a cheaper interest rate by shopping for comparison.
Cons: Some applications could expose your personal information to danger.
As noted, using an app or mobile website to apply for a loan carries some threat risk. Before submitting your application, ensure a reputable company runs the app and offers card management features like Card Controls and Card alerts for card transactions. Additionally, consider utilizing Deposit alerts and providing additional details like your annual income and adoption expenses for direct deposit purposes.
The processing of loans might be expedited.
Using mobile sites for loan applications is quicker. A lender will decide within a few hours, and your current bank or checking bank account may be credited. If accepted, you might get your money within one business day. To monitor your loan, set up alerts through email for the convenience of email notifications.
Cons: No in-person customer assistance is available.
Despite the convenience of online loans, remember that no in-person customer assistance is available. To resolve issues, you might need to rely on the Decrease Font Size Email feature or contact the company's company address for offline support.
Mobile loans are often processed online. Unless you apply with a bank or credit union with a local branch, you may not always have the option of in-person support if you have a query about the procedure or difficulty with a particular element of the application. You may need to call or use an online form to contact customer service during business hours. Some banks even offer safe deposit boxes to store valuable items such as the deposit of title deeds and bills for education expenses.
To Sum Up
As long as you have access to a smartphone and steady internet connectivity, mobile loans let you apply for fast cash in Rixloans while on the road. Mobile loans could be a safe and practical option if you take precautions to safeguard your data and have access to borrowing options. To get the best rates and conditions, compare offers from many lenders before submitting your application. External transfers, internal transfers, and wire transfer services could be available depending on the lender and your needs, so consider these application options when looking for a loan.
Additionally, because you'll normally want that information to apply for a loan, ensure that your personal information, including your income, work details, and Social Security number, is accessible. Review basic lending laws before applying for a loan to stay informed and secure. With the increasing popularity of Android-powered devices, various options may be available for managing the loan and taking care of bills. Finally, expect to receive a confirmation within hours of submitting your application, making mobile loans a convenient choice for many borrowers.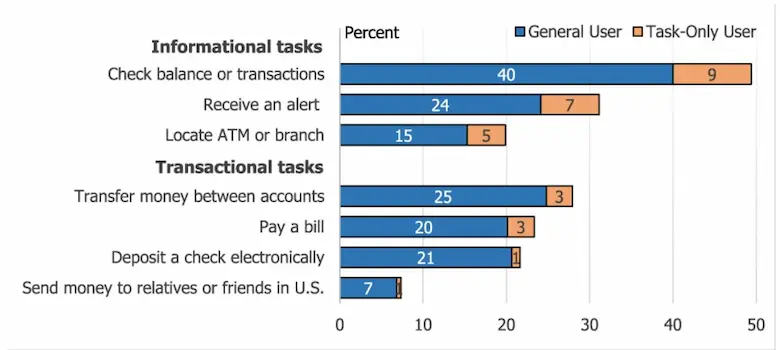 Frequently Asked Questions
What are mobile loans, and how do they work?
Mobile loans allow borrowing and accessing funds completely through a smartphone app rather than through traditional lenders. Apps connect borrowers to lenders offering fast loans by submitting basic personal/financial information.
What are the advantages of applying for a loan using a smartphone compared to traditional methods?
Benefits include speed, convenience, ability to compare multiple lenders quickly, minimal paperwork, and fast access to funds once approved.
Are there specific mobile apps or platforms that offer mobile loan services, and how do I choose the right one?
Popular options include Earnin, Dave, MoneyLion, and Brigit. Compare fees, rates, loan amounts, and borrower reviews to select the best app for your needs.
What information and documents are typically required when applying for a loan through a smartphone app?
Most apps require access to your smartphone data plus personal/financial information like income, employer, ID, bank details and account passwords in order to link accounts.
Are mobile loans safe and secure, and what precautions should I take when using my smartphone for loan applications?
Only use reputable app lenders that are transparent about fees/terms and use encryption to protect your data. Avoid oversharing sensitive personal information unnecessarily.