You Have Options To Get Rid Of Payday Loans And Regain Your Financial Stability.
Payday loans have become a common form of borrowing in the United States. You can either love them, or you can hate them. This infographic shows how Americans use payday loans. We will be looking at payday loans and other debt consolidation options.
Payday Loans: The Pros and Cons
Payday loans are not a risky option. These loans offer many advantages over traditional lending options. They are faster to approve loans with no credit checks and can provide low-dollar loans up to $500.
The structure of these short-term loans can lead to high interest and finance charges for borrowers. Due to the high-interest rates and financing costs of payday loans, cash flow management can be problematic.
Automated ACH Payment Structure. The payments are typically withdrawn immediately. Payday loans can often lead to NSF (non-sufficient funds). Fees for insufficient funds) and account excesses.
Payday Loans: Why Are They So Problematic?
Payday loans can be problematic if the borrower fails to pay the entire amount within the first payment cycle. Payday loans typically have a two-week term. This means that you must repay what you borrowed within one paycheck cycle.
Payday loans can be used to pay for unexpected expenses if the borrower does not have enough cash or savings. If your water heater fails on Tuesday and you don't get paid until Friday, you can borrow $500 for the repair. You then pay the money back once your paycheck clears your bank.
As you can see, payday loans are often used to pay regular, recurring expenses. This type of budget imbalance often indicates deeper financial problems. The borrower might have difficulty paying off the balance within the first billing cycle.
After that, interest charges are added, and the cycle of debt begins. This can quickly spiral downward.
Consolidate your debt to get out of payday loans.
Consolidate your debt. Which lenders can you use to service your payday loan? Consolidating payday loans is possible in certain cases, depending on the method used.
Across the United States, RixLoans is dedicated to assisting individuals overwhelmed by payday loan debt to regain control of their financial futures. Our payday loan debt consolidation services are accessible to residents in multiple states, and we are committed to providing support and relief to those in need. Below, you'll find a comprehensive list of states where our company is actively helping individuals break free from the cycle of payday loan debt.
| | | |
| --- | --- | --- |
| AL / Alabama | AK / Alaska | AZ / Arizona |
| AR / Arkansas | CA / California | CO / Colorado |
| CT / Connecticut | DE / Delaware | DC / District Of Columbia |
| FL / Florida | GA / Georgia | HI / Hawaii |
| ID / Idaho | IL / Illinois | IN / Indiana |
| IA / Iowa | KS / Kansas | KY / Kentucky |
| LA / Louisiana | ME / Maine | MD / Maryland |
| MA / Massachusetts | MI / Michigan | MN / Minnesota |
| MS / Mississippi | MO / Missouri | MT / Montana |
| NE / Nebraska | NV / Nevada | NH / New Hampshire |
| NJ / New Jersey | NM / New Mexico | NY / New York |
| NC / North Carolina | ND / North Dakota | OH / Ohio |
| OK / Oklahoma | OR / Oregon | PA / Pennsylvania |
| RI / Rhode Island | SC / South Carolina | SD / South Dakota |
| TN / Tennessee | TX / Texas | UT / Utah |
| VT / Vermont | VA / Virginia | WA / Washington |
| WV / West Virginia | WI / Wisconsin | WY / Wyoming |
States Where Our Payday Loan Debt Consolidation Services Are Available
Consolidating Payday Loans Option 1:
Personal debt consolidation loan. This is a DIY method for consolidating debt. You borrow money and then use the funds to repay your debts. To qualify, you must have a high credit score. Bad credit borrowers can't always get payday loans with no credit checks.
If you have taken out quick payday loans to pay expenses but don't have the credit score necessary to be approved for a traditional loan, then a consolidation loan may be an option to consolidate payday loan.
Consolidating Payday Loans Option 2:
Enroll in a debt management program. The credit counseling team will call each creditor to negotiate as part of the service. They advocate that each debt be included in the program for creditor approval. They also negotiate lower interest rates and stop any new penalties.
Credit counseling agencies don't have the same standing relationships with payday lenders as major credit issuers. As long as all lenders agree, your program can add payday loans.
Lenders are not required to sign off on a debt management plan. In many cases, however, payday lenders may be willing to include their debt when you enroll.
Talk to a credit counselor if you have trouble paying off payday loans or credit cards.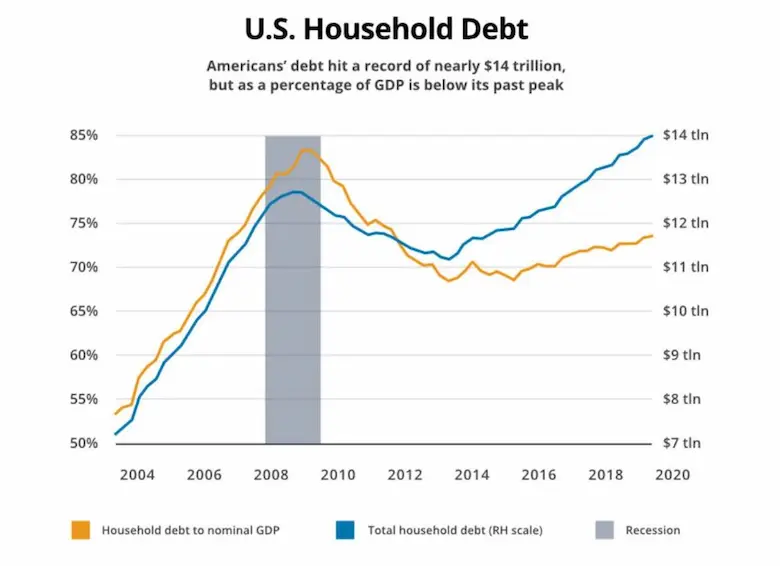 Frequently Asked Questions
What is payday loan debt consolidation, and how does it work to help individuals struggling with payday loan debt?
Payday loan consolidation combines multiple payday loan debts into one monthly payment, often at a lower interest rate, through a debt consolidation loan or management plan.
What are the benefits of consolidating payday loans, and how can it help me get out of the payday loan cycle?
Consolidation can reduce interest paid, simplify finances into one payment, and provide a fixed repayment plan to become debt free.
Are there specific eligibility criteria or requirements for qualifying for payday loan debt consolidation programs?
Lenders review factors like income, debts owed, credit score, and ability to make the new consolidated loan payment amount when determining eligibility.
How do I choose a reputable payday loan debt consolidation company or service to work with?
Look for nonprofit credit counseling services or companies with positive reviews and experience negotiating with payday lenders. Avoid firms asking for large upfront fees.
What are some alternative strategies or options for managing and paying off payday loan debt aside from consolidation?
Options include consulting a nonprofit credit counselor to create a debt management plan or negotiating an extended payment plan directly with the payday lenders.